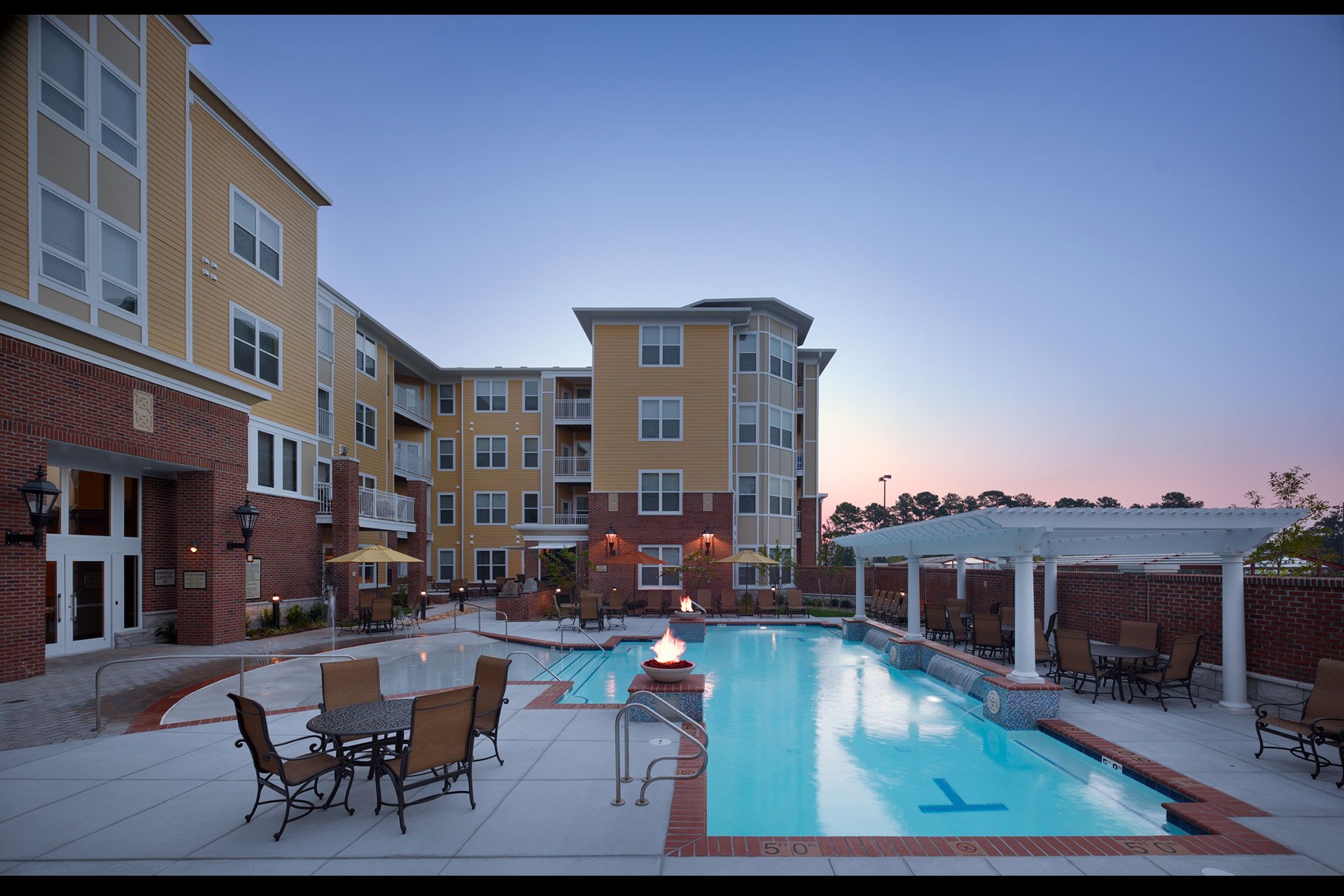 Your Review
Submit a Review

Resident Reviews
Very nice pool and gym|Recommended: YesIt's overall a good complex but it gets very congested with the shopping center across the way.
Great location, great property|Recommended: YesSafe, great location. Close to the mall, interstate, movie, gym, skating rink. All round great place to be.
Beautiful but Noisy|Recommended: YesIt is a beautiful property and the amenities a great. It is safe and close to everything but, the noise level is to much and doesn't get handled.
N A|Recommended: YesN A
Amazing|Recommended: YesI've lived here for a little over a month, and I couldn't be happier. The location is amazing, the staff is great, and maintenance is super responsive and helpful. You hear the occasional neighbor, but it's not worse than typical apartment noise. Certainly not loud enough to keep you awake at night. The unit I rent is great, and I am truly happy here.
Show Your Aura|Recommended: YesI have absolutely enjoyed my stay here. This has been a wonderful year and I would love to renew. I will return here when I come back state side. I highly recommend this community. From the decor to the staff.
Convenient, Peaceful, Kind Neighbors|Recommended: YesProfessional and responsive office and maintenance staff. Nice amenities - especially the rentable guest suite for out-of-town visitors. Convenient location. Plenty of parking.
Think it is great. Wish the layouts were a little more appealing to fit dining tables|Recommended: YesThe location is great.
Great place to live.|Recommended: YesSo nice to be able to walk around the corner to target and numerous other stores and restaurants.
Great|Recommended: YesThe atmosphere and location.
Love, love, love.|Recommended: YesSuper convenient location, high end fixtures, secure building, very professional staff, fantastic amenities and great neighbors
Quiet Community|Recommended: YesQuiet community, convenience to interstate, shopping, and restaurants. Community activities and updated gym equipment.
Very happy for the most part.|Recommended: YesThe place is nice and in a great location. You can hear your neighbors but its not too bad. Its only really bad when there is a move going on. I think the Valet Trash idea is good in concept, but very poor when realized...its unsanitary, and very expensive. Also, there should be more done about people not picking up after their pets...nothing worse than having to clean new shoes before heading to work. I've had to do this twice.
Peaceful|Recommended: YesBeautiful and peaceful
The views and opinions expressed herein are solely those of the original authors and other contributors. These views do not reflect the views of "Aura at Towne Place", its owners, managers, agents, employees or content providers. No representation or warranty, express or implied, is made or given by "Aura at Towne Place", its owners, managers, agents, employees or content providers regarding safety, accuracy, completeness or suitability of the information or material expressed herein for any particular purpose