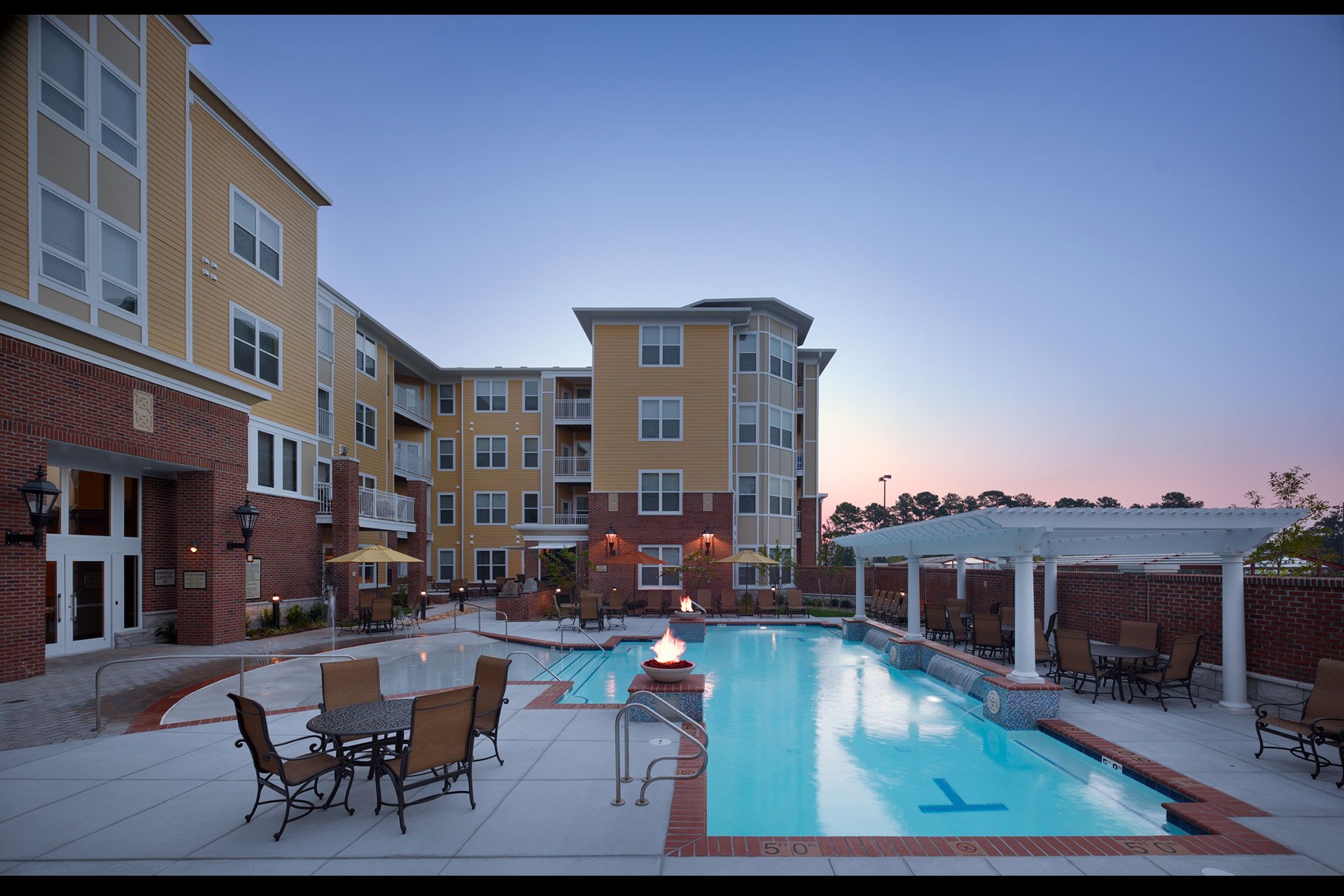 Your Review
Submit a Review

Resident Reviews
The property is well kept, and clean
|

Recommended: Yes
Thank you so much Donna! We appreciate you and love seeing your kind smile each day! :)
Perfect for my needs
|Recommended: Yes
Safe, clean, friendly, nice amenities. Responsive and polite staff.
HI Mr. Copeman, We're so glad you decided to renew...and we appreciate the 5 stars :-) As far as noise, are there any specifics we can help with? Are you hearing noise in the clubhouse after 10? Please let us know so we can correct anything that we can. You can email me at cindy.thibeault@bonaventure.com Thanks so much!
Excellent
|Recommended: Yes
The best part about Aura is the professional, knowledgeable, and helpful staff that go above and beyond to make this a great place to live Very quick to respond to any questions or concerns you have, and are awesome to work with Location is great - right in the center of Greenbrier walking distance to several good restaurants. Was nice having Harris Teeter, Food Lion, and Target right around the corner if you need something quickly. Maintenance and the cleaning staff do an excellent job taking care of the property. I truly enjoyed living here and highly recommend it
Thanks so much for your kinds words; we're so glad you enjoyed living at AURA! We truly care for our residents and wish you all the best!
Great Place to Live|Recommended: YesThis is my first apartment and I love it here. It's quiet, cozy and comfortable. The staff members are so helpful and friendly.
LOVE IT|Recommended: YesIt's in the best location. Very convenient to everything.
It is great. The atmosphere the quality of life is very good|Recommended: YesThe staff are professionalism, knowledge, helpfulness, and overall service level.
Apt 221 Review|Recommended: YesI hear my neighbours often. Their child screams and runs around at night, which is distressing. Also, I hear a small dog somewhere in the hall barking from time to time. Some more sound proofing in the walls would work wonders. I like the community activities, but there are too few. It would be wonderful if we could have atleast one community event every month. The event could be as simple as a trivia night. I deeply enjoyed the Halloween party yesterday. That was well organized and offered a fair range of activities. The hot water heater has not worked efficiently since we moved in. I called the maintenance crew and they came by to fix the issue. The maintenance staff did what they could but the water is still too cold for a bath. If this is a hardware issue with the water heater, I think the building would do well to get new water heaters..
Friendly and Convenient|Recommended: YesI really like it here. People are friendly and so convenient to everything.
Couldn't be happier I moved from my old apartment|Recommended: YesGreat location with an awesome staff that is very accommodating to my needs.
VERY NICE|Recommended: YesVery clean and quiet. Nice accommodations with a great staff. Highly recommended.
Clean, quiet, and located in a superb location|Recommended: YesGreat place if you're looking for something right in the middle of Chesapeake in a prime location, clean, comfortable, and quiet. Excellent staff and responsiveness to any requests is a huge plus. Can't beat this place as a good viable option if you're in a situation that you need to rent for a period of time
Loved Living Here|Recommended: YesThe office and maintenance staff are very friendly. They worked with us when we had to extend our stay and got to know us on a first name basis. Very clean atmosphere with modern units. I always feel 100 safe and love the location, near shopping and restaurants
Pleased.|Recommended: YesPleased
First Review|Recommended: YesIt's a great place to live the amenities are great. The location is amazing in relation to where you might need to go. In just a 10 minute drive you can be at almost anywhere you would need to be.
Happy since the day I've moved in.|Recommended: YesI tell people all the time how happy I am and how it's great living here.
The views and opinions expressed herein are solely those of the original authors and other contributors. These views do not reflect the views of "Aura at Towne Place", its owners, managers, agents, employees or content providers. No representation or warranty, express or implied, is made or given by "Aura at Towne Place", its owners, managers, agents, employees or content providers regarding safety, accuracy, completeness or suitability of the information or material expressed herein for any particular purpose