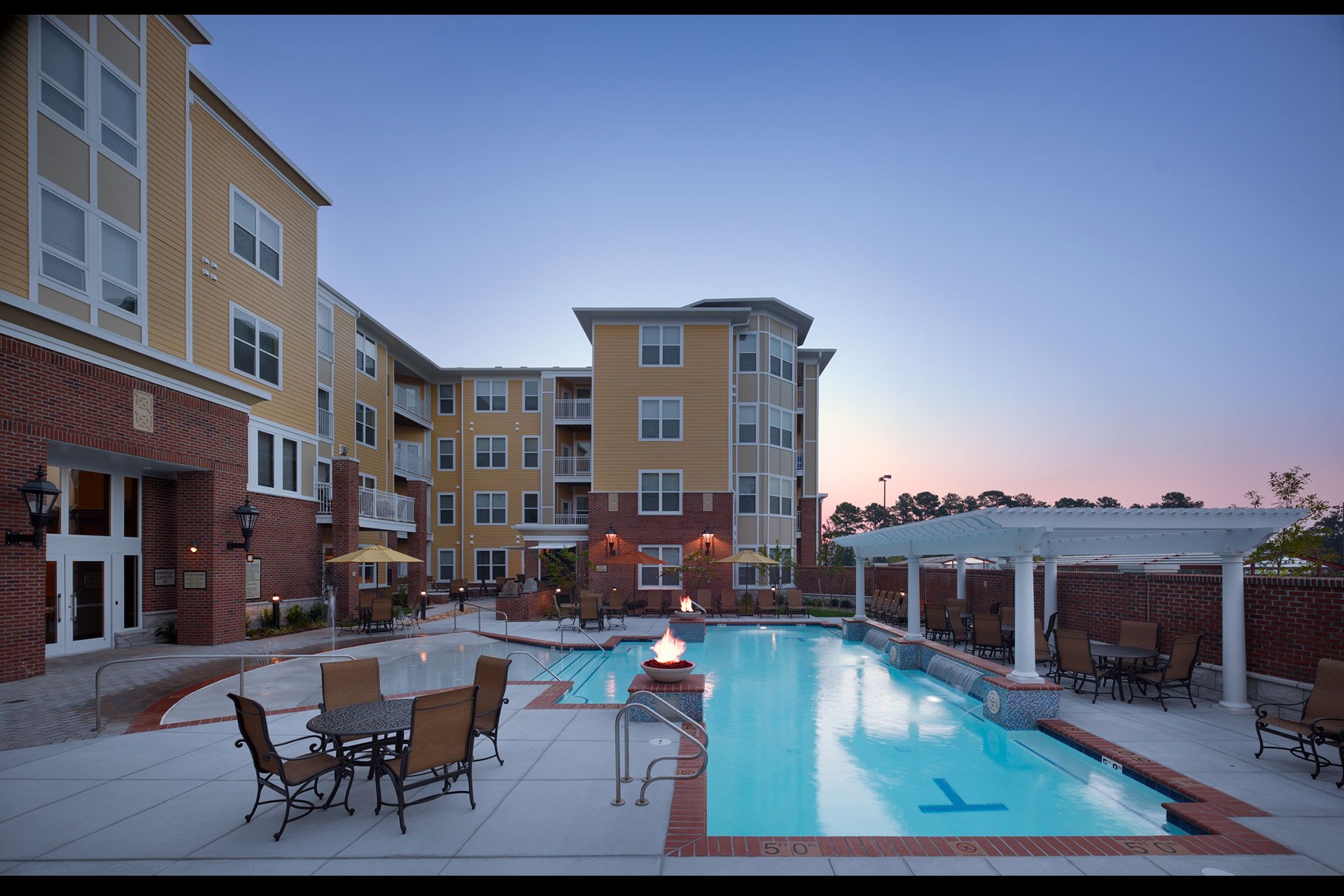 Your Review
Submit a Review

Resident Reviews
|Recommended: YesGreat Place — I love it Its a great apartment for people with kids.
|Recommended: Yes
Really nice — Really nice Very convenient.
Thank you!! We appreciate your time an thoughtfulness in leaving us a 5 star review. We love our residents!!!
|Recommended: Yes
Beautiful — Aura is a beautiful apartment complex, with many shops, restaurants, the mall and many other places within walking distance or a short drive. The office staff was amazing from the application process to the move in day and everything else we have needed assistance with. They are friendly and knowledgeable. We are very happy living here and would recommend to friends.
Thanks so much for the 5 star review! We are so happy that you guys are loving your new home! It's our pleasure to give stellar service, so don't hesitate to let us know if you need anything.
|Recommended: Yes
Not sure. — Convenient.
Thanks so much for the nice review! We want everyone to love their home! Let us know if you need anything
|Recommended: Yes
I think this is a good property. — It is a safe, friendly, and clean place to live. Would definitely recommend
We're so glad you are loving your new apartment! We're loving our new resident too! Let us know if you need anything
|Recommended: Yes
I would recommend living here. — Very friendly staff. Its a nice community to live in.
Hi Sharon, Thanks so much for your kind words. We do hope you love your stay at Aura; please let us know if you need anything. Your Aura Staff
|Recommended: Yes
Beautiful — nice place to for leaving
Thanks Javier! ~ Ashley & Cindy
|Recommended: Yes
Best Place to Live In Greenbrier — I looked at over six different apartment complexes when I moved to Chesapeake and Aura was by far the best The other complexes didn't even compare. Cindy, who works in the office, helped me get my apartment and still talks to me every time I see her to make sure everything is going well. If I ever needed something she jumped on it right away Everyone who works there is super friendly and truly care about their residents. Maintenance is on top of things and go above and beyond my expectations. This complex is always very clean and extremely safe You never have to worry about a package being stolen. I love my apartment and it is worth every penny. I highly recommend living here
Thank You Alex! We enjoy having you here as well!! :)
|Recommended: Yes
Frustrated — Don't get me wrong over all I love Aura Towne Place everything is great. Except the people that live above me it is 12 30 and they are intentionally stomping around- all I hear Is constant stomping and noice it feels like I'm in college again. Im frustrated its a Wednesday night and I have to be at work in less than six hours. Please communicate again to all residents a standard common curtesy of quiet hours.
I'm so sorry Samantha! I completely understand how frustrating that can be. I will be in communication with them. Let us know if you have any other issues!
|Recommended: Yes
The property is well kept, and clean — The property and amenities are very nice. The clubhouse is unique and very welcoming. It includes a PacMan machine, pool table, and another board game. I've never had a problem with getting a parking space, and we are within walking or driving distance of every store and restaurant you can think of. In the Summer, we can enjoy music from a variety of bands each week. The music is not too loud, but loud enough to enjoy from your balcony or open window. The staff is amazing I've never lived in an apartment where the entire staff is so nice and sincere. The ladies who clean do a great job and are very friendly. The maintenance men are excellent. They always do a great job. You would think that their clothes would be dirty most of the time because of the work they do, but they always look neat and presentable. They re always considerate and thoughtful. I am renewing my lease and would recommend Aura Towne Place to anyone.
Thank you so much Donna! We appreciate you and love seeing your kind smile each day! :)
|Recommended: Yes
Perfect for my needs — Safe, clean, friendly, nice amenities. Responsive and polite staff.
HI Mr. Copeman, We're so glad you decided to renew...and we appreciate the 5 stars :-) As far as noise, are there any specifics we can help with? Are you hearing noise in the clubhouse after 10? Please let us know so we can correct anything that we can. You can email me at cindy.thibeault@bonaventure.com Thanks so much!
|Recommended: Yes
Excellent — The best part about Aura is the professional, knowledgeable, and helpful staff that go above and beyond to make this a great place to live Very quick to respond to any questions or concerns you have, and are awesome to work with Location is great - right in the center of Greenbrier walking distance to several good restaurants. Was nice having Harris Teeter, Food Lion, and Target right around the corner if you need something quickly. Maintenance and the cleaning staff do an excellent job taking care of the property. I truly enjoyed living here and highly recommend it
Thanks so much for your kinds words; we're so glad you enjoyed living at AURA! We truly care for our residents and wish you all the best!
|Recommended: YesGreat Place to Live — This is my first apartment and I love it here. It's quiet, cozy and comfortable. The staff members are so helpful and friendly.
|Recommended: YesLOVE IT — It's in the best location. Very convenient to everything.
The views and opinions expressed herein are solely those of the original authors and other contributors. These views do not reflect the views of "Aura at Towne Place", its owners, managers, agents, employees or content providers. No representation or warranty, express or implied, is made or given by "Aura at Towne Place", its owners, managers, agents, employees or content providers regarding safety, accuracy, completeness or suitability of the information or material expressed herein for any particular purpose